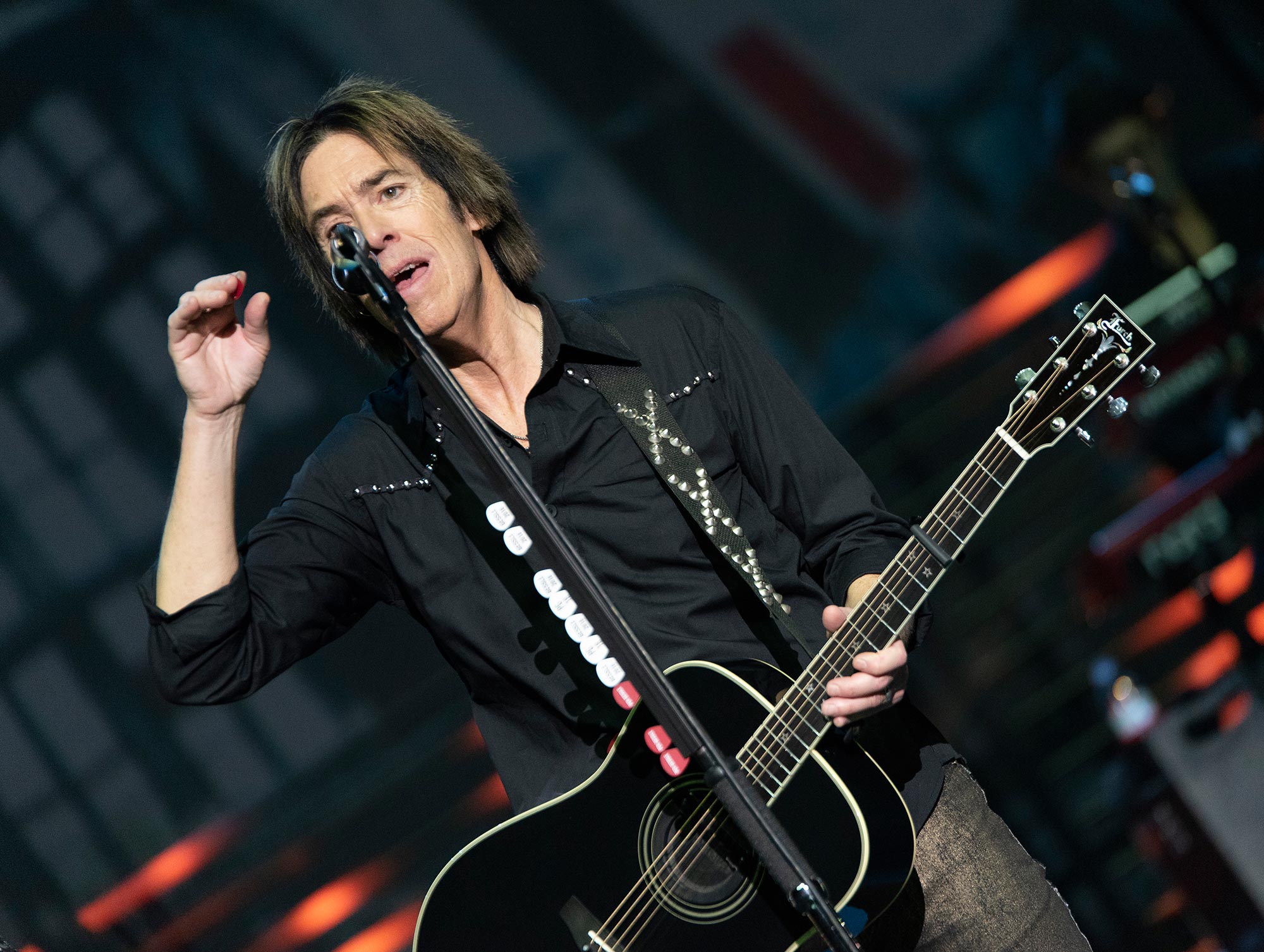 Per rocks Mockba (Moscow)
MOSCOW – The concert in Moscow took place in Crocus City Hall. It seems that musicians and organizers like the cooperation, since all Moscow concerts since 2011 are held here.
This article is one of many created by "Good Reporters", guest authors writing for The Daily Roxette. You can become a good reporter as well. Please check
www.dailyroxette.com/reporter
for details.
Before the performance, there was Meet & Greet, at which several lucky ones managed to get autographs, take pictures and even chat a little with Per Gessle. The start of the show was scheduled at 20:00, but was delayed a bit. When Per and the musicians appeared on the stage, the hall greeted them joyfully and loud. Starting with the fiery "The Look", the group was able to get a public from the very first chords. Gessle thanked the audience, saying "Thank you!" in Russian. At the time of "She's Got Nothing on (But the Radio)," Christoffer played the Russian folk tune "Kalinka-Malinka."
Before" It Must Have Been Love", Per Gessle announced that now they will perform one of Magnus' favorite songs. Crocus Hall smoothly picked up the song and sang along to the very end. Then there were the fiery "Opportunity Nox" and "The Big L." the front row of the fan zone was so close that Helena could reach the hands of the fans. Before "Fading Like A Flower," Per asked Magnus about the '90s. Magnus began to list the names of Russian girls. Per asked if they were his friends or were these all his dogs? Börjeson admitted that he could not remember so much, because he was born in 1991, he amused the crowd.
Before the final "The Sweet Hello, the Sad Goodbye" Per asked the hall: "Another one in front of the train?" At the end of the presentation, the group thanked everyone. Malin shouted in Russian "I love you!", Ola, taking the remaining picks, distributed them to the audience, and Andreas threw a drum stick into the hall almost hitting Åsa, which for most of the concert was right in front of the stage and filmed everything on video.
Text with permission from www.allRoxette.ru.
Photos by Roman Movliashev.