Roxette accused of plagiarism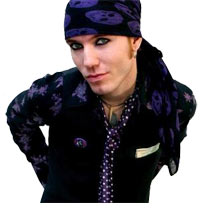 The singer of the Norwegian band Hollywood Vampires Paul E. Vercouteren has accused Roxette of stealing parts of their old song "She Had Nothing On But the Radio" (released in 2008) and used them in their new track "She's Got Nothing On (But the Radio)". "Both the lyrics and the phrasings of the chorus are very similar" says Vercouteren to Norweigan paper Dagbladet and continues "The bass rhythm and guitar chords are as well." Vercouteren thinks it's awful that another band makes money on their song. "The songs are too similar to be a coincidence."
Hans T. Zeiner-Henriksen, associate professor in the Department of Musicology at the University of Oslo, believes there are similarities between the songs of Roxette and the Hollywood Vampires: "The text is almost identical and the rhythmic section of the two phrasings is very similar," he writes in an e-mail to Dagbladet after analyzing the two songs. While he strongly disagrees to the similarities in the chord progressions: "They are two different composition ranges. I disagree that there are some similarities to hang up in here."
Interestingly enough it was actress Marilyn Monroe who coined the original phrase and not Vercouteren.
The band has not yet decided if they will take the matter further.
"Right now, we consider very carefully what to do with the case. Going to war against one of Sweden's richest bands, one must be very well prepared," says the vocalist of Hollywood Vampires.
Are the songs similar? You decide.
Per comments that there's tough competition out there:
This article was written for an earlier version of The Daily Roxette.
Technical errors may occur.