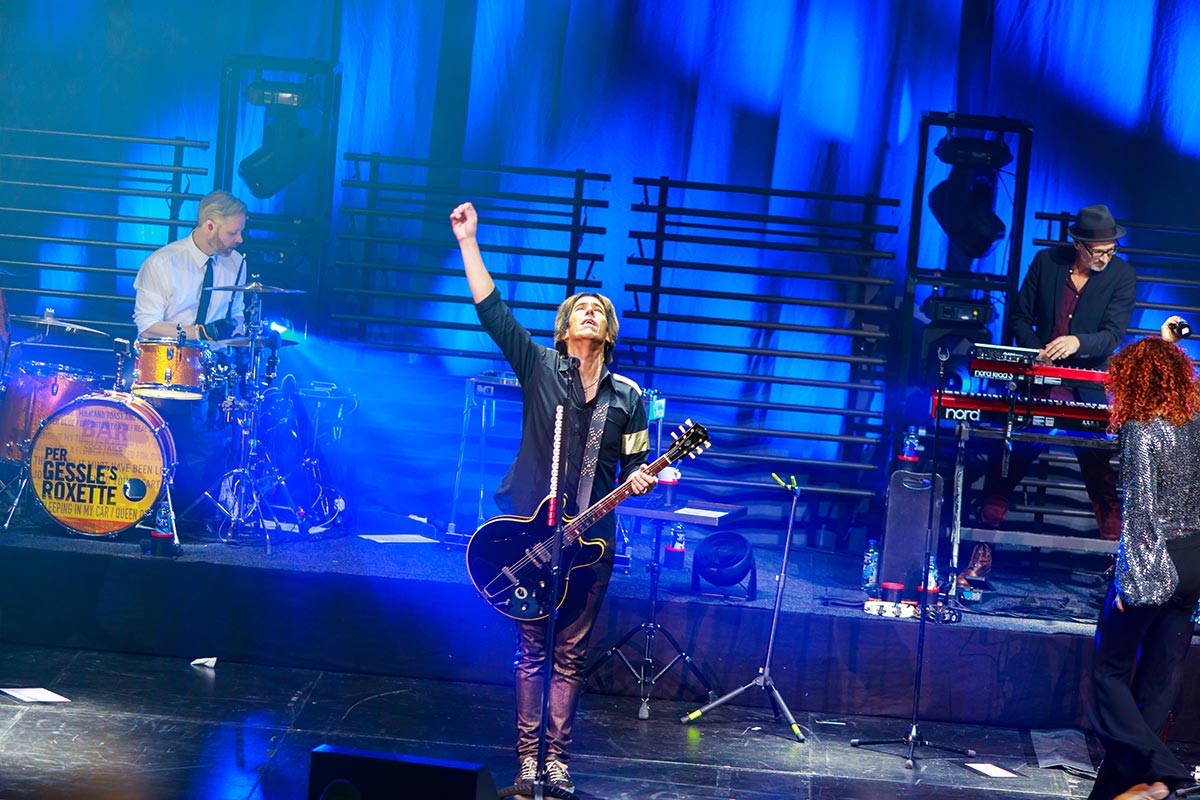 Per Gessle's Roxette hits Per's second home town
STOCKHOLM – The Waterfront Congress Center. Per with band hits his second home town, and with force! The Crown Princess Victoria with husband Prince Daniel, Peter Jöback and Jonas Åkerlund were all there.
The Congress Center holds around 2500-3000 seats and as far as I could see most of them were sold out. Per and the band seemed in good spirits. Most of the jokes were the same, but with new angles and twists. They seemed to have a really good time and so did the audience. They tried hard to stay seated, but Per made them all (almost) stand at the end. The sound was terrific at this venue, I still think the volume laws of recent years are a bit annoying, reducing the sound of the acts. On the other hand, you don't have ringing ears after the concerts… Win-win?
It was the same set list as after the first two concerts. I would say the audience enjoyed the faster songs the most. "Opportunity Nox," "The Big L.," "How Do You Do!"/"Dangerous" made people bounce. And the show stopper is a bit unusual, in a good way, "Doesn't Make Sense"… Per, the whole band, and especially Chris kills that song. Again, in a good way! His fingers started to bleed again…
Lots of smiling faces during the concert, and afterwards. Kudos to Per, Helena and the band.