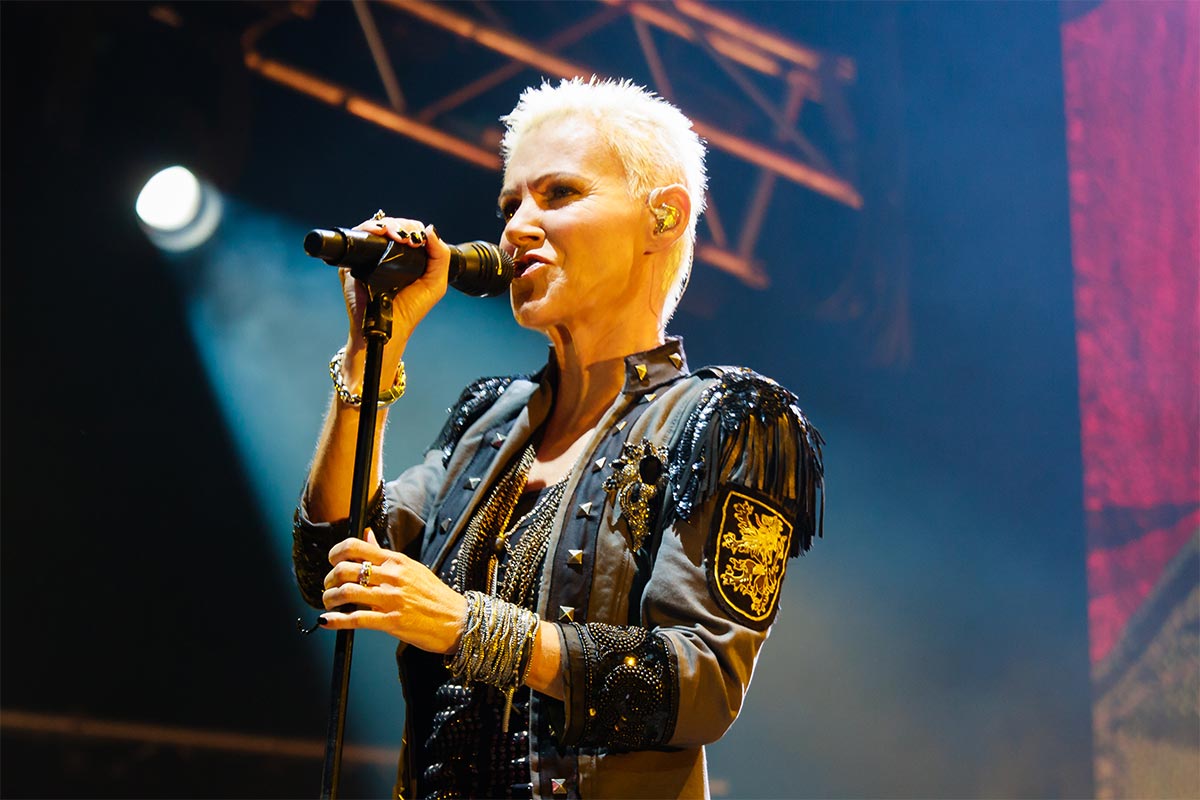 Marie 60 – Happy Birthday!
Today is the day – as we conclude the countdown of the TDR 60 for 60 Project, the journey of this unique celebration brings upon us the final destination, the pinnacle point of this entire experience – Marie's 60th Birthday.
This is a monumental milestone for our pint sized warrior who, needless to say, continues to defy the limitations of human achievements.
The 60 for 60 Project represents different things to different people, as it should, music and art is subjective. We here at TDR see this milestone as something to celebrate. Although Marie is no longer as active in the music world these days her legacy of powerful songs will remain forever, continuing to evolve as we, the listeners, grow older and re-discover ourselves.
Of course, not everyone will agree where their favorite song ranked in the list and some will argue against what made it to number one, but that was never point of the list. This was a chance to reflect, to rediscover and to remind ourselves of the extraordinary career of Marie Fredriksson
Initially I was extremely hesitant to participate in the 60 for 60 Project – I felt it disingenuous for a non-Swede who doesn't understand the native language to partake in the discussion. After much persuasion from the team I began exploring the catalogue and the moment I heard "Om du såg mej nu" I was hooked. At first, I was drawn in by the fun hook and pop sensibilities of this catchy song – but I would soon discover that its uptempo production belies the poignancy of the song's heart – a tribute to Marie's late father. Once the team talked me through the lyrics of "Om du såg mej nu" I was in! Immediately! Not only was I persuaded to participate, I was adamant to play a tiny role in this list to commemorate the impressive legacy of this woman's incredible musical journey on this very special day; her 60th birthday.
There's an unapologetic rawness to Marie's solo material – not just in the lyrics, take "Mellan sommar och höst" for instance, but also in the delivery of her songs – which of course, makes sense to Roxette fans because anyone that can give such heart and meaning to Per's, at times, "jolly" lyrics will understand Marie's innate ability to quite simply tell a story.
Too often power house vocalists dedicate their energy to showing off their vocal acrobatics and their octave range – but Marie gets it. She's a story teller; plain and simple. Listen to the aching vocals of "Mot okända hav" – there's no need to hit insane notes and repeat the trick over and over again like so many divas, instead, here, Marie's body becomes a vessel to convey the story, the emotion and the, at times, uncomfortable pain transcends through her voice and captures the heart of the listener as she bares her soul through her singing.
But back to "Om du såg mej nu". For a non-Swede who will never be able to appreciate the nuances of the lyrics to the same extent as a native speaker but to still "feel the song" speaks volumes of the talent that is our fierce vocal warrior; Marie Fredriksson.
This retrospective experience has reminded us of the versatility of the artist we know as Marie. Collaborating with different producers and writers over the years, the 60 for 60 Project highlights the diversity of Marie's art. That's the beauty of her vocals, it's not just that her tone lends itself to a jazzy number such as "I Never Loved a Man" or a rocking song such as "Het vind" but it speaks to volumes to her ability to transcend genres and deliver the heart of the song to the listener – a story teller through and through.
And today, we reflect on what an extraordinary story she has to tell as she reaches 60 – and it's not just that she "reaches" sixty, instead, it's an emphatic arrival, so bold and raw as only Marie Fredriksson can deliver and has blessed our ears for decades.
And to that, we salute you Marie. Happy 60th from the team at TDR and all your fans over the globe! We truly love you.
The top 60:
60 Ut ur skuggan, in i solen
Ann Katrin, farväl
Ann Katrin, farväl
Det jag verkligen ville
Jag brände din bild
Drömmen
Aldrig mer igen
Aldrig tillbaka mer
Till sist
När du såg på mej
50 Veronica
Min trognaste vän
Tusen ögon
Låt mej andas
Det blåser en vind
Tag detta hjärta
Skyll på mej
Värdighet
Tid för tystnad
Efter så många år
40 Het vind
Längtan (Intro Efter stormen)
Ett enda liv
En känsla av regn
Det regnar igen
Jag går min väg
Felicia – adjö
Tro på mej
Kaffe och tårar
Även vargar måste välja
30 Den ständiga resan
Helig man
Bara för en dag
Så stilla så långsamt
Varmt och djupt
Så länge det lyser mittemot
Det som var nu
När vindarna vänt
I en tid som vår
Aldrig som främlingar
20 Solen gick ner över stan
Ber bara en gång
Längtan (Efter stormen)
Rickie Lee
Ännu doftar kärlek
Så skimrande var aldrig havet
Natt efter natt (All Through the Night)
Där du andas
Ett hus vid havet
Den sjunde vågen
10 För dom som älskar
Silver i din hand
Mellan sommar och höst
Äntligen
Den bästa dagen
Tro
Mot okända hav
Sparvöga
Om du såg mej nu
1 Efter stormen