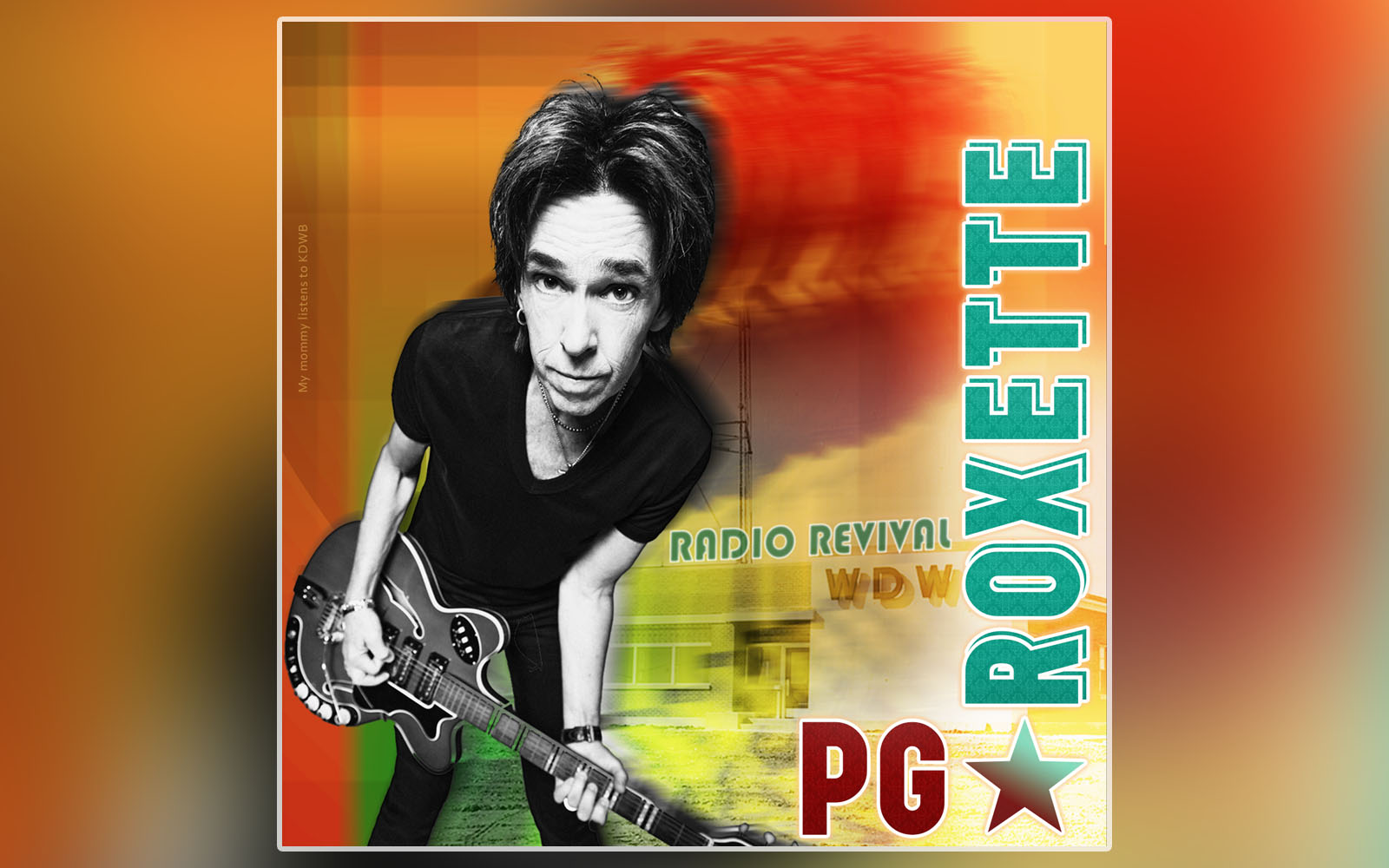 First leak: PG Roxette is back: the new album "Radio Revival"
Spoiler alert: If you're curious, here's all you need to know about the forthcoming album. We highly doubt that Per will share this…
Folks, this is one of our infamous April Fools pranks. Every year on April 1, we're trying to come up with an incredible story that sounds too good to be true and in fact it never really is. Hope you enjoy this little joke of ours.
Here's a list of almost all our pranks so far.
Thanks!
In preparation for an interview we did with Per last week (to be published soooon [meaning later today]), The Daily Roxette were allowed to listen to some snippets from the album and we considered it a brilliant idea to post this information for you in a separate article. The official press release is still to come so please stay somewhat quiet about this.
PG Roxette's new album, which has been finished since 2021 is finally to be released in September and will have the title Radio Revival. We think there couldn't have been a better title for a band that ruled the radio stations of the world for years, then didn't exist anymore (a tiny bit of GT feeling, anyone?), but now comes back in a new shape to be played on the radios all over the planet again. What can we expect? We're speaking of typical Gessle melodies. Fresh music, modern pop rock, great sad ballads, a mix of styles borrowed from the good old times but spiced up with a taste of Mono Mind maybe. Of course, without Marie it does have a totally different feeling. Dea and Helena are not even trying to replace Marie, they rather act like true background singers, supporting Per who has the lead vocals on most of the songs. And Per is not lying when he says this is the hidden sibling of Look Sharp! and Joyride.
The tracklist is here, and let us add a few words to each song. We only heard a snippet of each track but here's our take on them:
Another Place, Another Time: The known GT song from Heartland, only this time acoustic. Sounds nicer than it should.
Pear Tree: A song originally written by Helena for her album Kyss Mej. Uptempo song sung by Per
Radio Revival: This one should be a single. Remember "SGNOBTR" or "SIMC"?
I O U (So Much): Another ballad with Per, nicely supported by the girls. Funny lyrics on this one.
Loneliest Girl in the World: Mid-tempo number á la "I Wanna be with You" by The Lonely Boys (ironically).
Fire: A never before released Gyllene song, think "Man blir yr". Jonas owns this one.
One for You: This is two songs, but really one. The first half (this) is more of a build-up to the next. Great choirs by the gals.
One for Me: The second part is more of a pop song than the ballad part, hard to say, and it's not a correct comparison but it does remind us of "Love is All".
Leggy's Leg: Ah yes, our hero Leggy Mountbatten, and his leg. Crazy song, makes us think of "I Remember You" crossed with "Paint". Intriguing.
Surfin' on my Board: The first single, to be released in May.
To conclude – if this doesn't blow the charts in more than a few countries, we will be sorely amazed. Keep an eye out for the major interview to show up on this site this very afternoon.