"Have A Nice Day" cover picture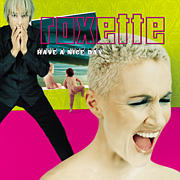 EMI Electrola has published an image of the "Have A Nice Day" album cover on their web site. Per told on Aftonbladet that they have to make a different cover for some countries (Dubai, for example) because there they can't release a picture of a naked child. By the way, the child on the album cover isn't Gabriel Gessle.
This article was written for an earlier version of The Daily Roxette.
Technical errors may occur.