★
The Daily Roxette Archives
World Tour 2011: Vilnius Video Bootleg

Vilnius, March 14, 2011 01. Dressed for success 02. Sleeping in my car 03. The Big L. 04. Wish I could fly 05. Only when I dream 06. She's got nothing on (But the radio) 07. Perfect day 08. Things will never be the same 09. It must mave meen love 10. Opportunity nox 11. […]
  ★
Third party content from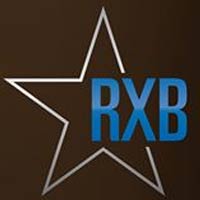 Roxetteblog.com
This article has been syndicated from a third-party website. By following this link:
http://roxetteblog.com/2011/03/23/vilnius-video-bootleg/
you'll get to the page this news came from. Beware, you're leaving
The Daily Roxette!
Internal reference code for TDR's Good Reporters:
[tdr 162111]
This article was posted here on TDR in these categories:
Archive
,
www.RoxetteBlog.com
.
As this content has been created by third parties, errors (such as broken links) may occur. TDR assumes no responsibility for links to external sites, over which TDR has no control.