★
The Daily Roxette Archives
A place to visit: "On the beat" shop.

Have you ever thought about visiting the London shop in which Per Gessle and Anton Corbijn were in 2005 to take some photographs for the Man's second solo album in English called "Son Of A Plumber"? If yes, remember "On the beat" name. Danyela Etchart was there in May 2009 while European "Party crasher tour" […]
  ★
Third party content from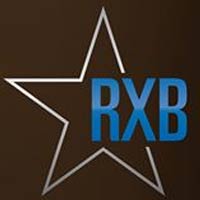 Roxetteblog.com
This article has been syndicated from a third-party website. By following this link:
http://roxetteblog.com/2009/10/12/on-the-beat-shop/
you'll get to the page this news came from. Beware, you're leaving
The Daily Roxette!
Internal reference code for TDR's Good Reporters:
[tdr 160588]
This article was posted here on TDR in these categories:
Archive
,
www.RoxetteBlog.com
.
As this content has been created by third parties, errors (such as broken links) may occur. TDR assumes no responsibility for links to external sites, over which TDR has no control.