Details:

Catalogue BEP 35825
Label: EMI Parlophone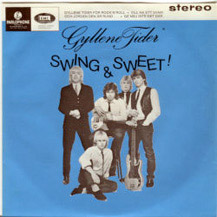 Sida A:
01. Gyllene Tider för rock'n'roll (Golden Age of Rock'n'Roll)
02. Vill ha ett svar! (I Need to Know)

Sida B:
01. Och jorden den är rund… (And Your Bird Can Sing)
02. Ge mej inte det där (Girl, Don't Tell Me)

Bonus-EP som följde med första pressningen av LP:n "Moderna Tider". Finns i c:a 140000 ex.
  ★
More Singles by Gyllene Tider