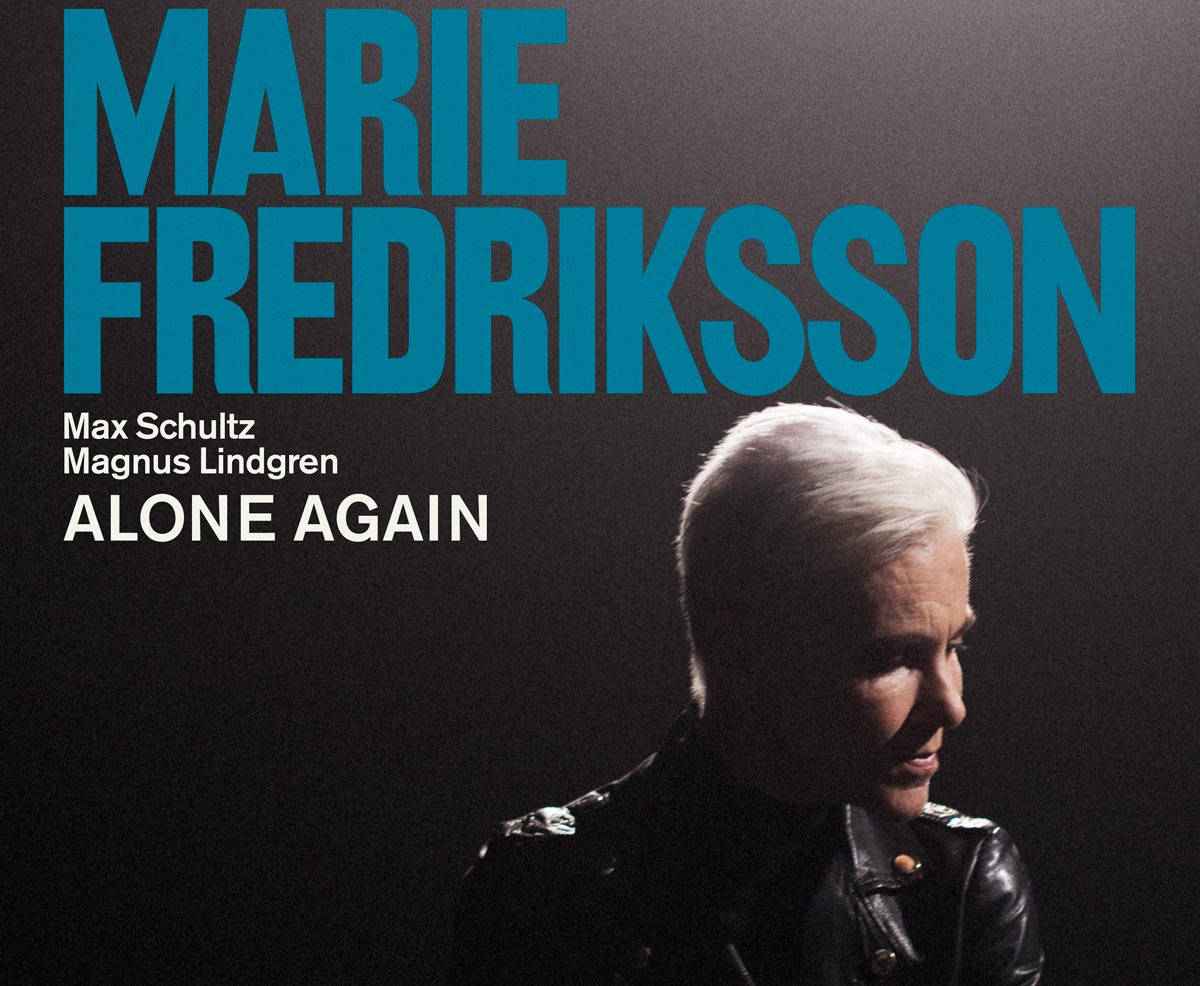 Marie Fredriksson releases Jazz-infused single Alone Again!
Marie returns to the very beginning for her new single – read the official press release (translated into English) here!
Marie Fredriksson is for most people known as one half of the legendary pop duo Roxette and as soloist with great hit songs like "Ännu doftar kärlek" and "Tro". The solo career and Roxette have been running in parallel throughout Marie's career, something that always felt completely obvious. Over the years, the band has been touring around the world several times. And with 75 million sold albums and countless hits on the world's hitlists, Roxette is one of the world's most successful bands ever.
In 2013, Marie released the solo album Nu! And in 2015 she released the autobiography Kärleken till livet she co-wrote with the author Helena von Zweigbergk. At the beginning of 2016, 1.5 years after Roxette's massive 30th Anniversary Tour begun, she and her colleague Per Gessle released the message that, on the advice of Marie's doctors, they had to cancel the rest of the tour.
Since the decision to completely cancel the tour, Marie has found her way back to an incredibly dear old friend: jazz music. What many may not know is that it was with jazz and blues that her lifelong love for music began. She started her professional career as a singer singing jazz at various cafes and clubs. The idea of ​​picking up jazz again has followed her for many years and for her own birthday on May 30th it's finally time. Together with two of Sweden's absolutely most established musicians in the genre, Magnus Lindgren (saxophone) and Max Schultz (guitar), she now releases her first renowned jazz release "Alone Again".
"This is something I longed for a long time, and it feels right to do it now. The jazz and the blues have always meant a lot to me, and I love this song."