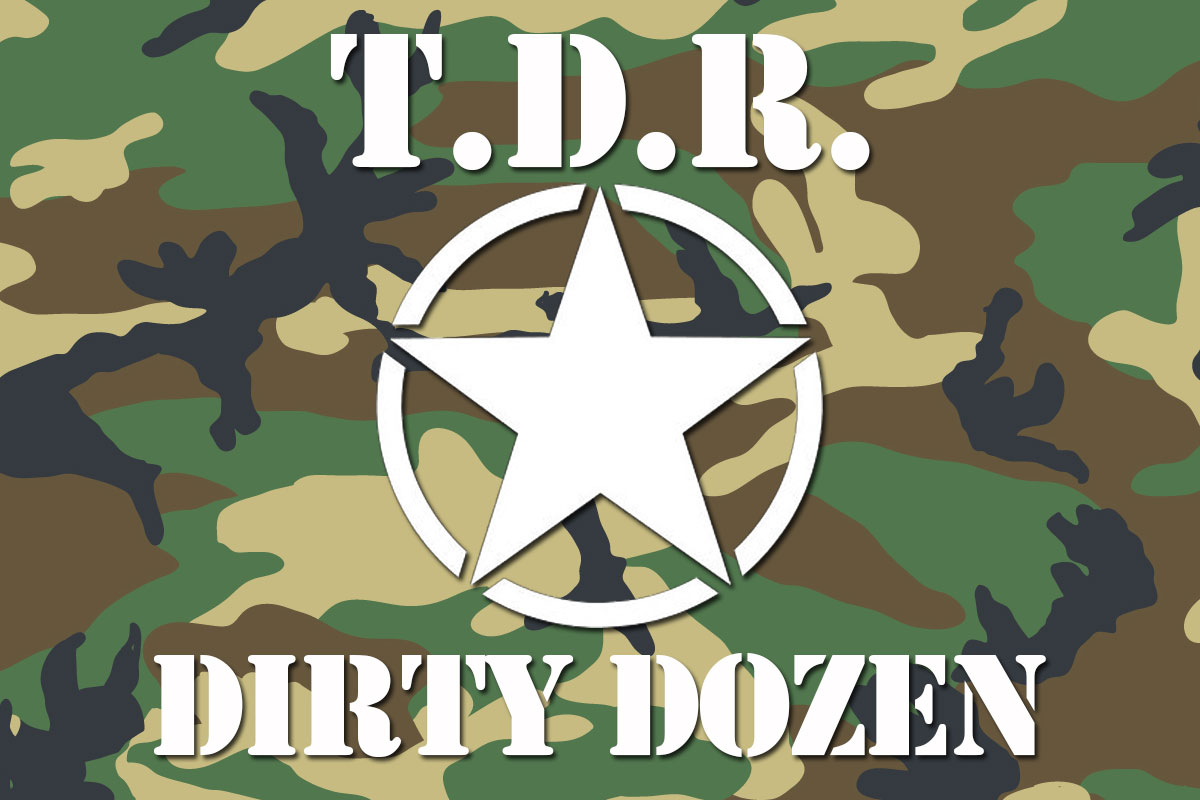 DIRTY DOZEN: Marie's best Swedish songs
Marie Fredriksson, who turns 59 today, has had a long and successful career in Sweden. She started with her own bands Strul and MaMas Barn and moved on as a background singer on EMI.
She sang behind various Swedish big names, including Lasse Lindbom and Gyllene Tider. Lasse Lindbom, Ulf Lundell and also Per Gessle started nagging Marie about being her own name, but she didn't dare to, at first. I talked to her in March 1984 and she was very shy when she told me this. I also told her to go for it… (Can I at least take a little credit for it?) When she finally caved and released her first single on EMI it was "Ännu doftar kärlek" which became a hit and everyone thought it was specially written by Per Gessle for her, when it in reality was written by Marie and Lasse.
It was hard picking out only 12 songs, but here they are!
# 12 – Äntligen
From 2000 and a single recorded for the tour. A funky, summery song. It peaked at #34 here in Sweden. This was written by Marie and Micke, she usually writes with her s.o., so this is no exception. You can hear Micke's influences here. It was also released remixed as a B-side. I remember hearing this at Sjöhistoriska in the summer of 2000 in the very nice summer weather and, man did it swing!
#11 – Ännu doftar kärlek
Came out in 1984 and like I said in the intro, written by Marie and Lasse. It's, like nearly all Marie's songs, very Swedish, in performance, production and lyrics wise. This song is played at weddings and at funerals here in Sweden. Still a very popular song after more than 30 years. The recorder or flute in the hook is very effective, and the lyrics are sweet, "I wish you'd be here when the sun rises. When the night becomes day, do you want me then?"
#10 – Silver i din hand
Another flute song! This one's from the follow up Den sjunde vågen, also written by Marie and Lasse. This was apparently a hit in 1985. I was in the US 1985-'86 so I missed all of this. This sounds like most songs released on EMI Svenska in the '80s. This was of course due to them using more or less the same musicians and the same producers for everything. Change the flute for a Farfisa and you'd have a Gyllene hit! A happy song, very nice.
#9 – Mot okända hav
Written by Ulf Schagerström and performed by Marie on vocals with a grand piano in the background. This is also taken from Den sjunde vågen, and I remember when I heard it the first time in 1986. Instant love. It's of course very sad, it is Marie after all, but it also breathes hope. Very Swedish! Ha ha!
#8 – Den bästa dagen
Yes I know, Den sjunde vågen hogs this Dirty Dozen, but I feel it has a right to. Written by Lasse, Marie and Niklas Strömstedt. This song has been played at literally thousands of Swedish weddings. I assume it's because of the title "The Best Day", but I don't think the brides have listened to the rest of the lyrics. The song is very sad, and I get the feeling that the person in the lyrics feels this must be the best day ever or else she will perish. I may be wrong, but that's my impression. Great song at any rate. Marie's vocals are just amazing.
#7 – Om du såg mej nu
OK, we're switching albums now, this one's from …efter stormen and has always been a favorite of mine. It was written for Marie's father who taught her to sing and play the piano. He never got to see Marie be famous and that hurt of course. "I'm here, and I'll never forget what you said. You're here and I'll remember you as the friend you were. You always had time for me, and I for you".
#6 – Mellan sommar och höst
A rocky number produced by Anders Herrlin if I remember correctly! Taken from Marie's dark album Den ständiga resan (The Eternal Journey) which Marie wrote on the Joyride tour when she was feeling lost and down. This album never did it for me, but this song is heavy, epic, hard, angry. There is a live version out on a rare CD single as well.
#5 – Tro
Taken from the Colin Nutley movie Sånt är livet. A fan favorite if there ever was one, but also outside of the fan bubble. The lyrics are about wanting so much to believe in goodness. The video is also directed by Colin Nutley.
#4 – Sparvöga
Written by Marie and Anders Herrlin this is the theme from the TV series "Sparvöga". I never watched the series but I remember it was very popular. The song itself became a hit, and peaked at #6, Marie's biggest hit ever until "Där du andas" which reached #1.
#3 – Efter stormen
The title track from …efter stormen. It peaked at #7 and is written by Marie and Lasse. This song is very Marie to me, a steady pop beat with her trademark lyrics. Marie was never better than with Lasse, I think. Also the sleeve shots for this single and album are taken at Tylösand and they are superb.
#2 – Varmt och djupt
The B-side of "Efter stormen" and likely Marie's best song ever. The single version is better than the version which ended up on the CD. The lyrics are amazing and filled to the brim with love. Could this have made it as an A-side? No idea, but it is certainly worth it. And of course it has a flute in it!
#1 – Så skimrande var aldrig havet
And the winner it is! Written in 1948 by Swedish national poet Evert Taube, recorded by Marie for a Evert Taube compliation album. Evert died in 1976 so he never got to hear Marie perform it. He would have enjoyed it. It's like it was written for her!