★
The Daily Roxette Archives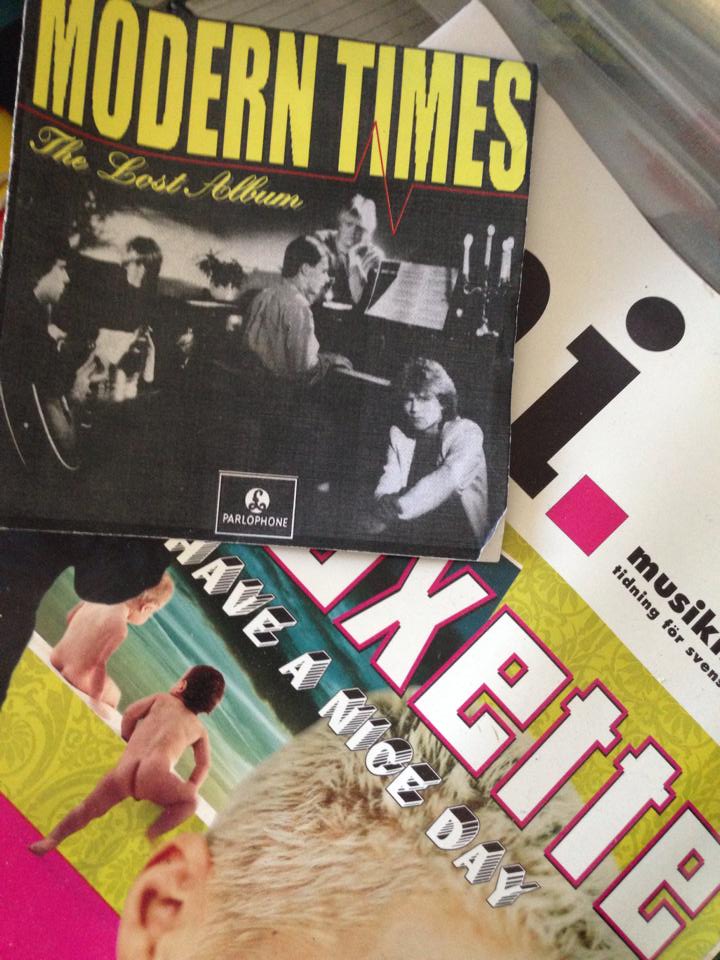 Found this in the basement! Will it ever be released? PER GESSLE OFFICIAL really hates it so it's doubtful.
From gyllenetider.com:
During 1981-'82 Gyllene Tider recorded 15 of their songs in English, upon a request (which included specifically "California Sun" and "I Go to Pieces") from EMI USA. The thought was to send out an actual album with a real sleeve as a demo to EMIs around the world, to make a better impression rather than sending out a boring cassette. The album was however never printed. No sleeve exists either.
Ten songs made the cut although surprisingly not the requested song "California Sun." Other songs recorded are "Buddy Holly," "Beating Heart" ("När vi två blir en,") "To Play With Fire" ("Leka med elden,") "Summer City" ("Sommartider,") and of course "California Sun" ("Tylö sun.") Apart from the two songs on the "Beating Heart" single, "I Go to Pieces" from "Flickan i en Cole Porter-sång" and "Threnody" on "Radio Parlophone 2," these songs have never appeared anywhere. Some of the songs are totally re-recorded, while others are remixed overdubs.
  ★
Third party content from