★
The Daily Roxette Archives
Single on sale over one week early via Brazilian website.

Brazilian website UOL has for some unknown reason made "She's Got Nothing On (But the Radio)" available for purchase already today. As you know, the international release date is set for January 10th. The single can only be purchased by Brazilians living in Brazil, but as we know how these things spread, we ask you […]
  ★
Third party content from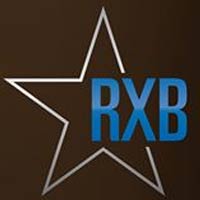 Roxetteblog.com
This article has been syndicated from a third-party website. By following this link:
http://roxetteblog.com/2010/12/31/7200/
you'll get to the page this news came from. Beware, you're leaving
The Daily Roxette!
Internal reference code for TDR's Good Reporters:
[tdr 161495]
This article was posted here on TDR in these categories:
Archive
,
www.RoxetteBlog.com
.
As this content has been created by third parties, errors (such as broken links) may occur. TDR assumes no responsibility for links to external sites, over which TDR has no control.