★
The Daily Roxette Archives
Roxette interview in Nyhetsmorgon tomorrow

TV4 posted a short teaser of the forthcoming interview with Roxette that will be broadcasted on Nyhetsmorgon tomorrow, February 19th. Watch this teaser here. Per and Marie talk about the songs they choose to play for the audience before they go on stage. Update February 19th: Here is the full interview from Nyhetsmorgon today!
  ★
Third party content from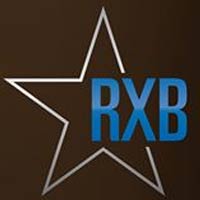 Roxetteblog.com
This article has been syndicated from a third-party website. By following this link:
http://roxetteblog.com/2011/02/18/7897/
you'll get to the page this news came from. Beware, you're leaving
The Daily Roxette!
Internal reference code for TDR's Good Reporters:
[tdr 161327]
This article was posted here on TDR in these categories:
Archive
,
www.RoxetteBlog.com
.
As this content has been created by third parties, errors (such as broken links) may occur. TDR assumes no responsibility for links to external sites, over which TDR has no control.