★
The Daily Roxette Archives
Heartland cafe's demos.

Some truely uknown rarites were revealed lately – Gyllene Tider's (or: the very first Roxette's album's) "Heartland cafe" demos from 1983. Demos: Heartland Another Place, Another Time Demon Emptiness When Love's On The Phone (You Just Have To Answer) Even If It Hurts (It's Alright) Run Run Run Break Another Heart Teaser Japanese Can You […]
  ★
Third party content from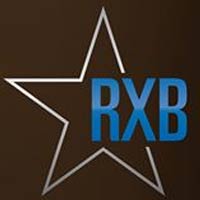 Roxetteblog.com
This article has been syndicated from a third-party website. By following this link:
http://roxetteblog.com/2009/08/12/heartland-cafes-demos/
you'll get to the page this news came from. Beware, you're leaving
The Daily Roxette!
Internal reference code for TDR's Good Reporters:
[tdr 160768]
This article was posted here on TDR in these categories:
Archive
,
www.RoxetteBlog.com
.
As this content has been created by third parties, errors (such as broken links) may occur. TDR assumes no responsibility for links to external sites, over which TDR has no control.