★
The Daily Roxette Archives
Exciting!!

I don't know how you out there are feeling, but I feel like a teenager again. Ok, maybe not THAT extreme, but.. couldn't sleep last night, can't wait until tomorrow and Wednesday. I think I will cry. I think I would even cry now just with the thought… Just had to get this out.
  ★
Third party content from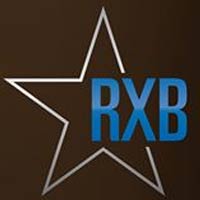 Roxetteblog.com
This article has been syndicated from a third-party website. By following this link:
http://roxetteblog.com/2009/05/04/exciting/
you'll get to the page this news came from. Beware, you're leaving
The Daily Roxette!
Internal reference code for TDR's Good Reporters:
[tdr 160086]
This article was posted here on TDR in these categories:
Archive
,
www.RoxetteBlog.com
.
As this content has been created by third parties, errors (such as broken links) may occur. TDR assumes no responsibility for links to external sites, over which TDR has no control.