★
The Daily Roxette Archives
Hallelujah!! What have we done to deserve this??? What a gig! What a crowd! This reception is way beyond anything I can remember!!! My-gosh-almighty! Everything was purrfect from the first chord to the last. We've noticed so many familiar faces in the front row so we decided to rehearse "Sleeping in my car" at the soundcheck. It sounded OK so after "Steppin' stone" we thought we'd have a go for you guys upfront!!! Cheers, hope you liked it!!! Switz tomorrow (this tour has become a.... monster... fantastic!!!!) Tired but happy, P.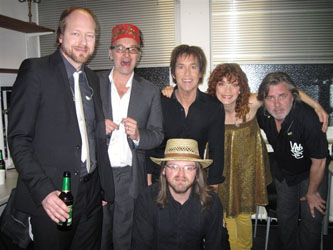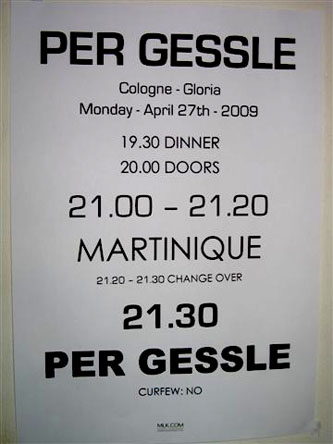 ★
Third party content from
Gessle.com
This article has been syndicated from a third-party website. By following this link:
http://www.gessle.com
you'll get to the page this news came from. Beware, you're leaving
The Daily Roxette!
Internal reference code for TDR's Good Reporters:
[tdr 109774]
This article was posted here on TDR in these categories:
www.Gessle.com
.
As this content has been created by third parties, errors (such as broken links) may occur. TDR assumes no responsibility for links to external sites, over which TDR has no control.